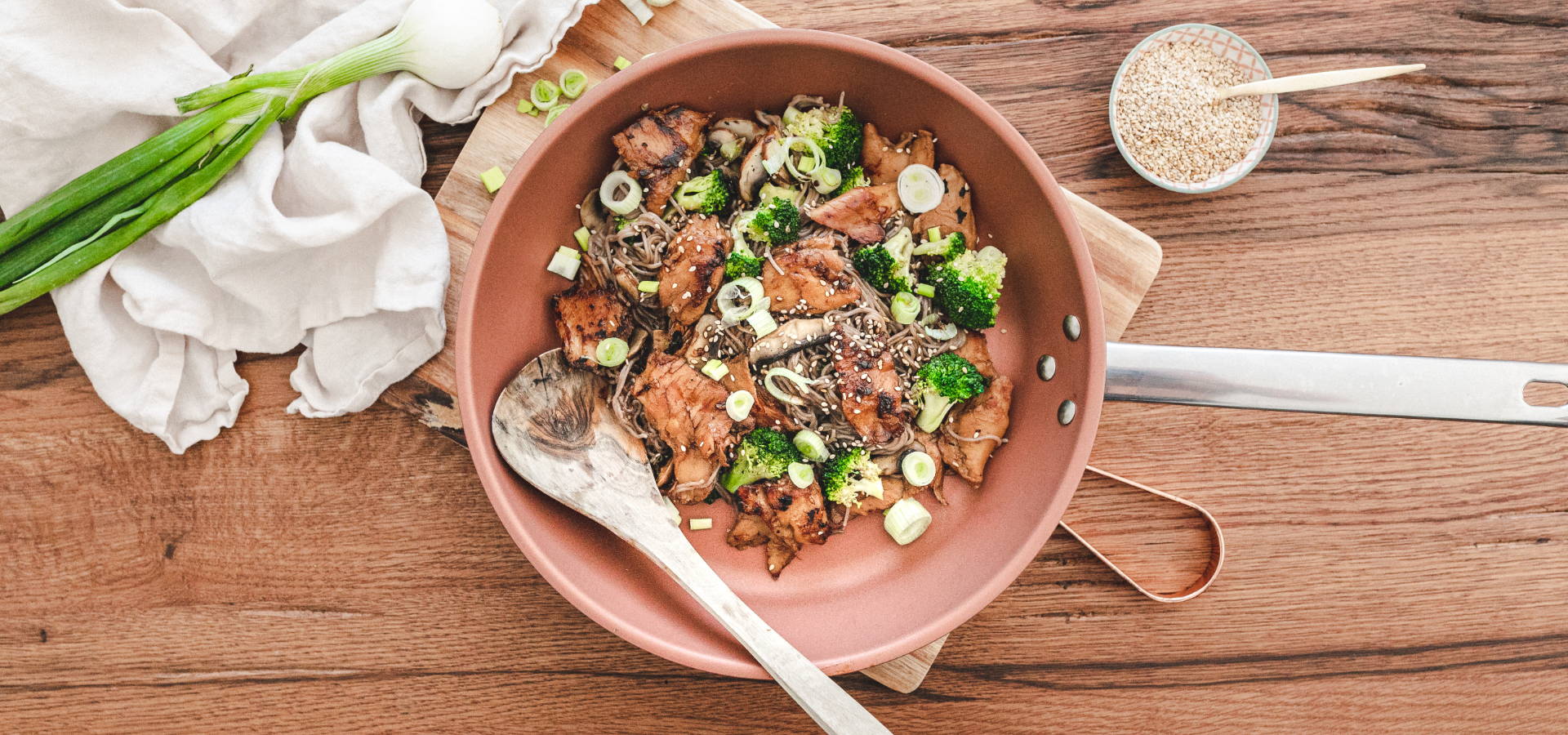 #Moderate
#30 Minutes
#2 servings
About the cook
Jeannette (@JEA.RUH) is the woman behind the blog Food by Jea.Ruh and promotes a healthy and balanced lifestyle with her nutritious recipes. Her masterfully styled photographs underline her talent for simple but well-thought-out meals.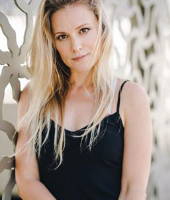 3 tbsp peanut oil
200g buckwheat noodles
3 spring onions, minced
150g mushrooms, sliced
200g broccoli, in florets
2 tbsp soy sauce
2 tbsp roasted sesame seeds
1 clove garlic
5 tbsp soy sauce
2 tbsp maple syrup
1 tsp sesame oil
1. Grate garlic finely and mix with the other ingredients for the marinade.
 
2. Add planted.chicken to the marinade, cover and leave in the refrigerator for at least 30 minutes and up to 12 hours.
 
3. Heat 2 tsps of peanut oil in a frying pan, remove planted.chicken from the marinade and fry over medium heat until crispy golden brown.
 
4. Cook the pasta in salt water according to the instructions on the package. Drain water and rinse pasta with cold water.
 
5. Heat the remaining tbsp of oil in a frying pan and fry the chopped spring onions (put green ends aside for later).
 
6. Add broccoli and mushrooms to the pan and sauté on medium heat for about 10 minutes while stirring.
 
7. Then put the noodles into the pan and fry them briefly at high heat while stirring.
 
8. Add planted.chicken and the rest of the marinade and heat.
 
9. Garnish with sesame seeds and the remaining spring onions.