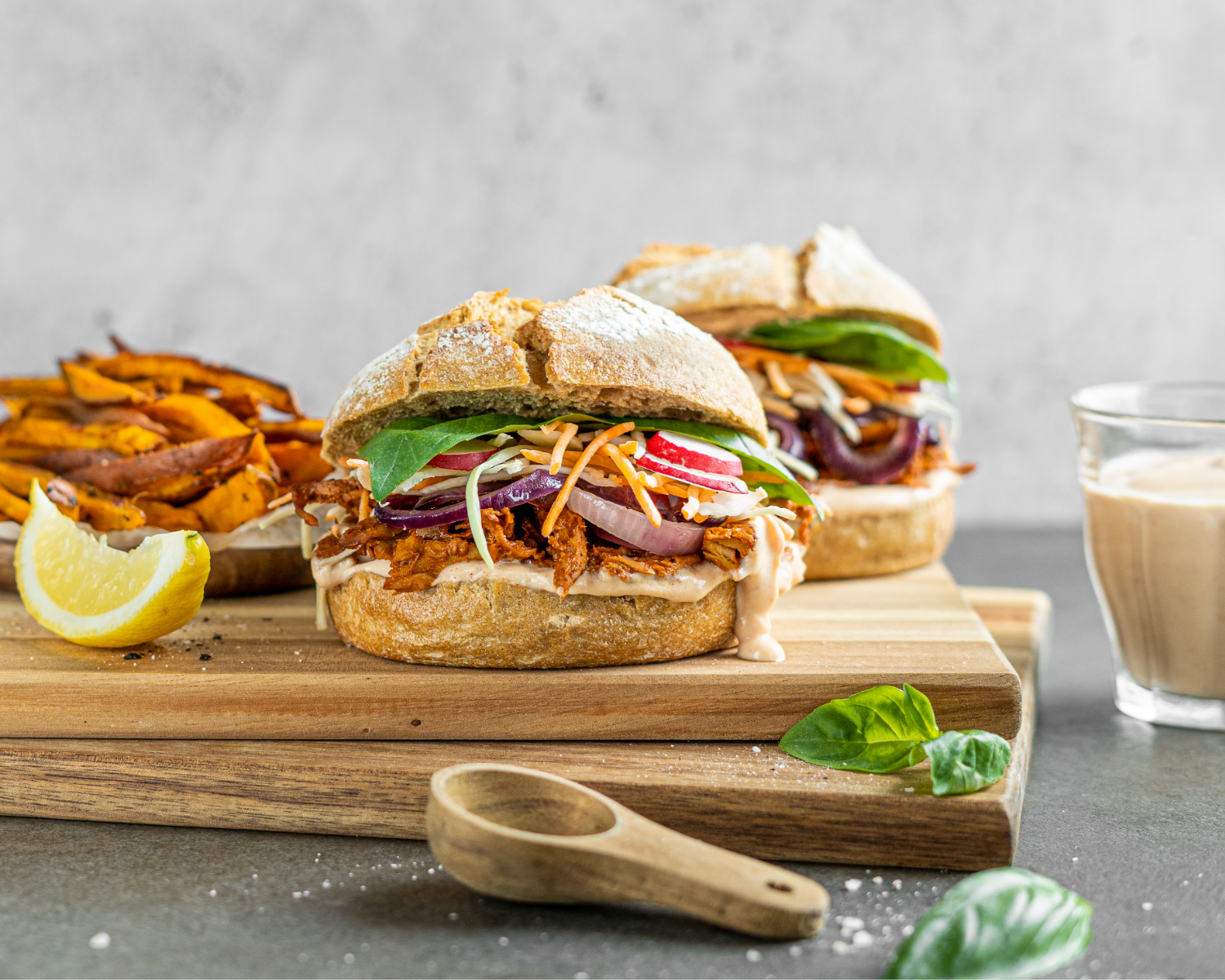 #Moderate
#40 minutes
#4 servings
Coleslaw Burger with Fries
---
---

Preparation of sweet potato fries:
Preheat oven to 180°C convection oven. Wash the sweet potatoes well, peeling is optional. Cut the potatoes into stalks about 5 mm thick, add oil and spices and mix. Spread on a baking tray covered with baking paper. Bake for approx. 30 minutes in the lower half of the preheated oven.

Preparation Burger Sauce & Dip:
Mix yoghurt with all ingredients and season to taste.
Preparation of burger filling:
Peel the onions and cut them into fine rings. Heat the olive oil in a frying pan, add the onion rings and season. Fry over a medium heat for about 4 minutes until translucent. Add the agave syrup. Continue frying for 5-6 minutes, stirring occasionally, until the onions are soft and set aside. Planted . Fry the Pulled BBQ over medium heat for approx. 5 minutes, stirring occasionally and keep warm.

Cut the rolls in half. Toast briefly if necessary or warm in the oven for 4-5 minutes. Brush the bottoms with the sauce and place the filling on top. Place the bun lid on top. Serve the finished burgers with the oven-fresh fries and some separate sauce.
---