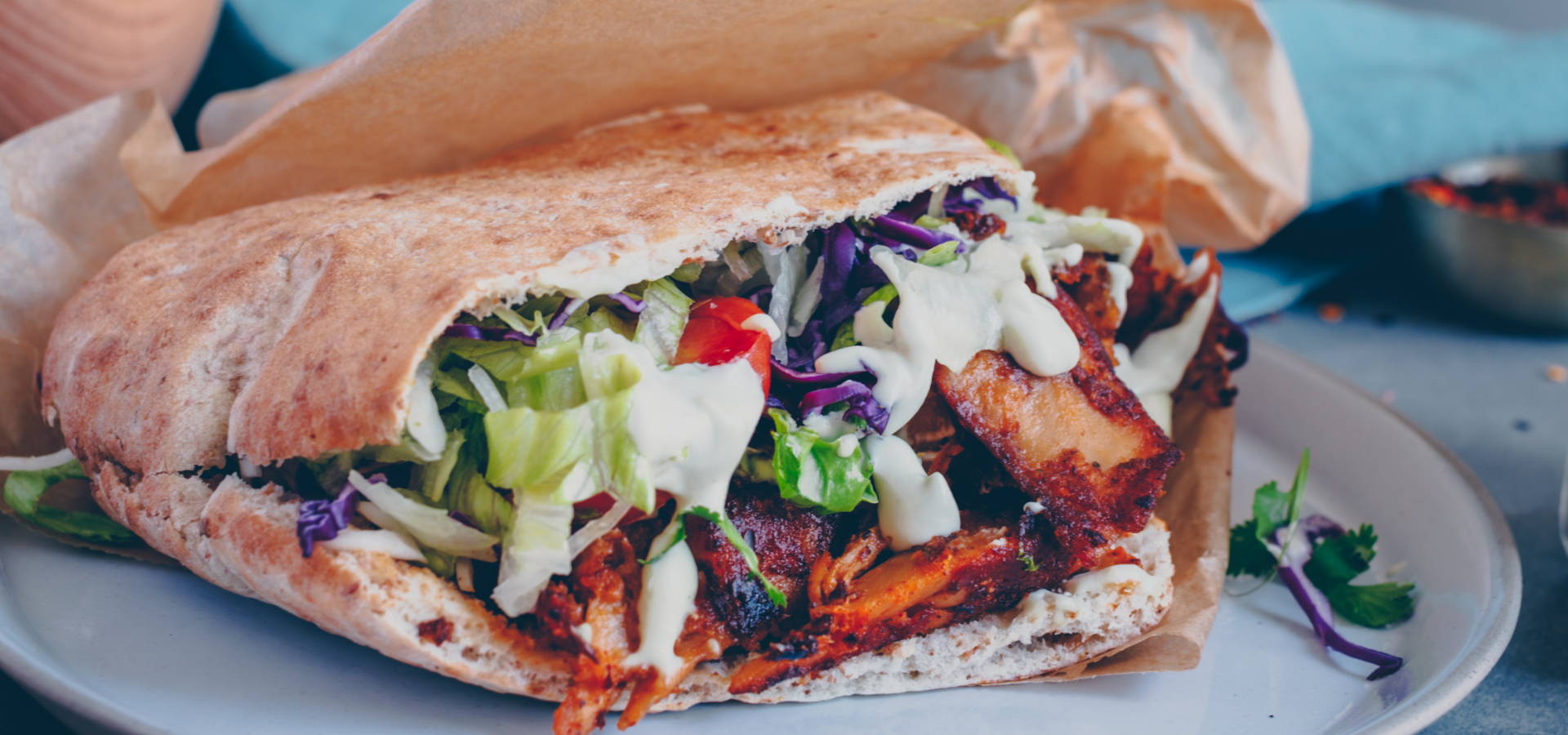 #Moderate
#30 minutes
#4 servings
About the cook
Verena (@FREI_STYLE) shares her passion for healthy, plant-based food with the readers of her food, travel and lifestyle blog Freistyle. With her colourful, fresh recipes, she wants to inspire others to try new dishes and take full advantage of the wealth of ingredients nature has to offer.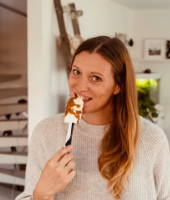 2 tomatoes
1/2 head iceberg lettuce
1/2 small head red cabbage
1 small cucumber
4 pita breads
Gresh coriander (for garnish)
1 nedium sized onion
3 tbsps coconut or soy yoghurt
3 tbsb olive oil
2-3 tsps salt
3 tsps paprika powder
2 tsps garlic powder
1 tsp oregano
1 tsp ground cumin
Salt & peppter to taste
1 cup cashew nuts
2 cloves garlic
1 tsp salt
Juice of half a lemon
5 tbsps coconut or soy yoghurt
5-8 tbsps vegetable milk
Pinch of pepper
1. For the marinade, mince the onion and mix in a bowl with all the ingredients for the marinade.
 
2. Add planted.chicken to the marinade, cover and leave to marinate in the refrigerator for 4-12 hours (preferably overnight).
 
3. Heat 2-3 tbsps of olive oil in a large frying pan and fry planted.chicken in two portions until crispy (if the pan is too full, the planted.chicken will not be really crispy).
 
4. For the garlic sauce, soak the cashew nuts in water for 1-2 hours until they are soft.
 
5. Empty the water, rinse the nuts with cold water and then place in a blender bowl with garlic, salt, lemon juice and yoghurt, and puree.
 
6. While blending, stir in vegetable milk by the spoonful until the mixture has a creamy consistency. Season to taste with pepper.
 
7. Toast pita breads and cut lettuce, red cabbage, tomatoes and cucumber into strips or slices.
 
8. Fill pita with planted.chicken and ingredients of your choice and sauce. Garnish with coriander.