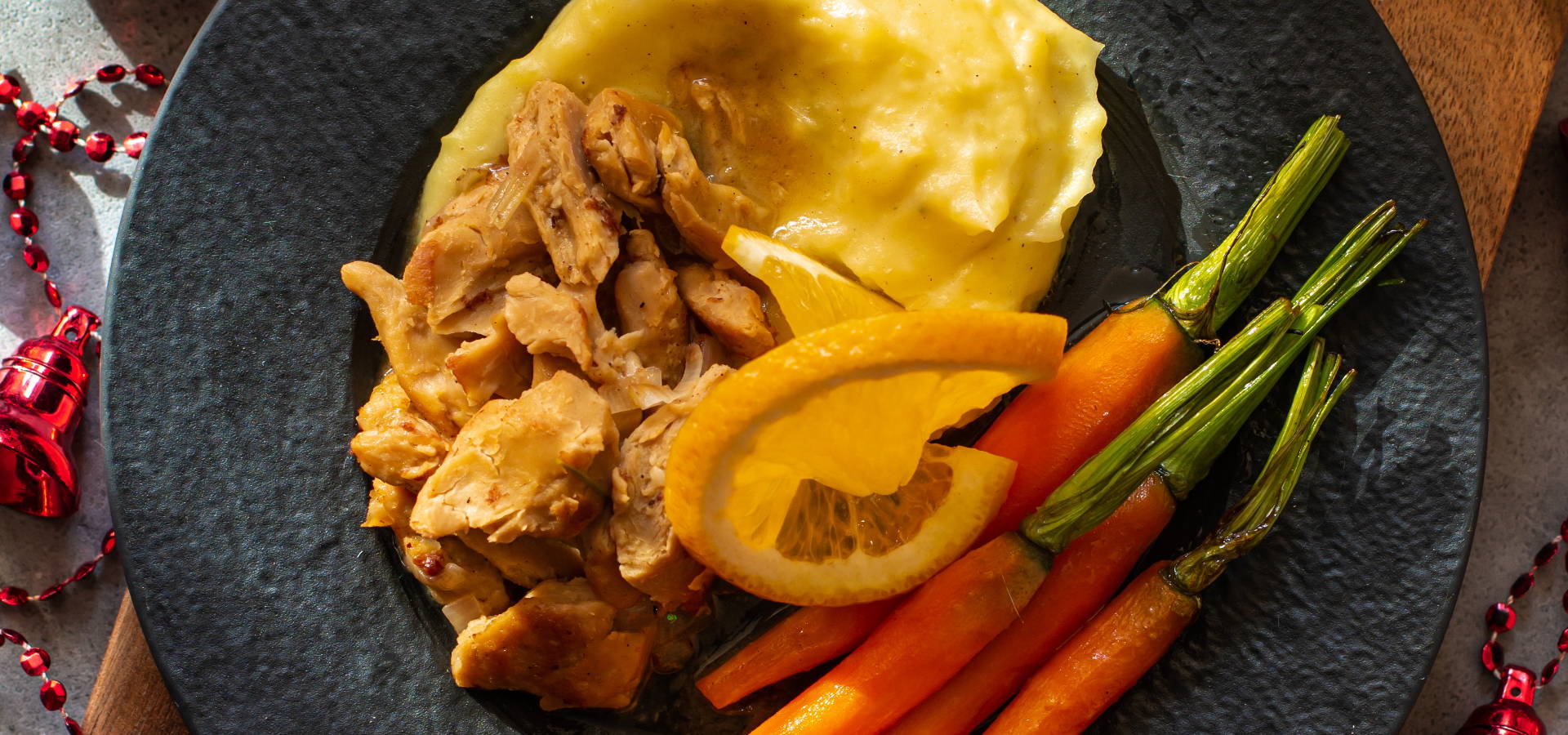 Orange Chicken with carrots
#next level
#60 minutes
#4 servings
Lara (@minimlara) is a vegan food blogger and wants to show how versatile and delicious veganism can be with her delicious vegan recipes! In addition, she addresses topics such as sustainability and minimalism on her channel.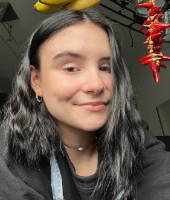 1kg potatoes
200ml plant milk
200ml vegetable cream
3 tbsp vegan butter
1 tbsp truffle oil
A little nutmeg
salt and pepper
500g carrots
20g vegan butter
10g sugar
125ml vegetable stock
A pinch of salt
2 onions (quartered)
3 garlic cloves (halved)
2 oranges (sliced)
4 tbsp olive oil
400ml orange juice
Fresh rosemary
1 large piece of ginger (sliced)
1 tsp curry powder
1 tsp cinnamon
Some sugar
salt and pepper
1. For the orange chicken, fry the planted.chicken together with the onions, garlic and ginger until hot. Put the fresh rosemary and the orange slices on top and deglaze everything with the orange juice. Add the spices and simmer for at least an hour. (The sauce is a little thinner. If you want it to be firmer, you can either reduce it further or thicken it with starch).
 
2. For the mashed potatoes, peel the potatoes and cut them into thin slices. Cook them in water for about 30 minutes and then press them through a potato ricer. Heat the milk with the cream. Stir in the cold butter, the truffle oil, the hot cream and the hot milk with a wooden spoon until you have a creamy mash and season to taste.
 
3. For the glazed carrots clean and peel the carrots so that a small piece of the green remains. Heat the butter with the sugar and salt in a saucepan. Sauté the carrots, turning them. Pour in the stock. Cook over a low heat in an open pot until the liquid has evaporated and the vegetables are glossy.
 
4. Serve the mashed potatoes together with the glazed carrots, chicken and sauce on a plate and enjoy.