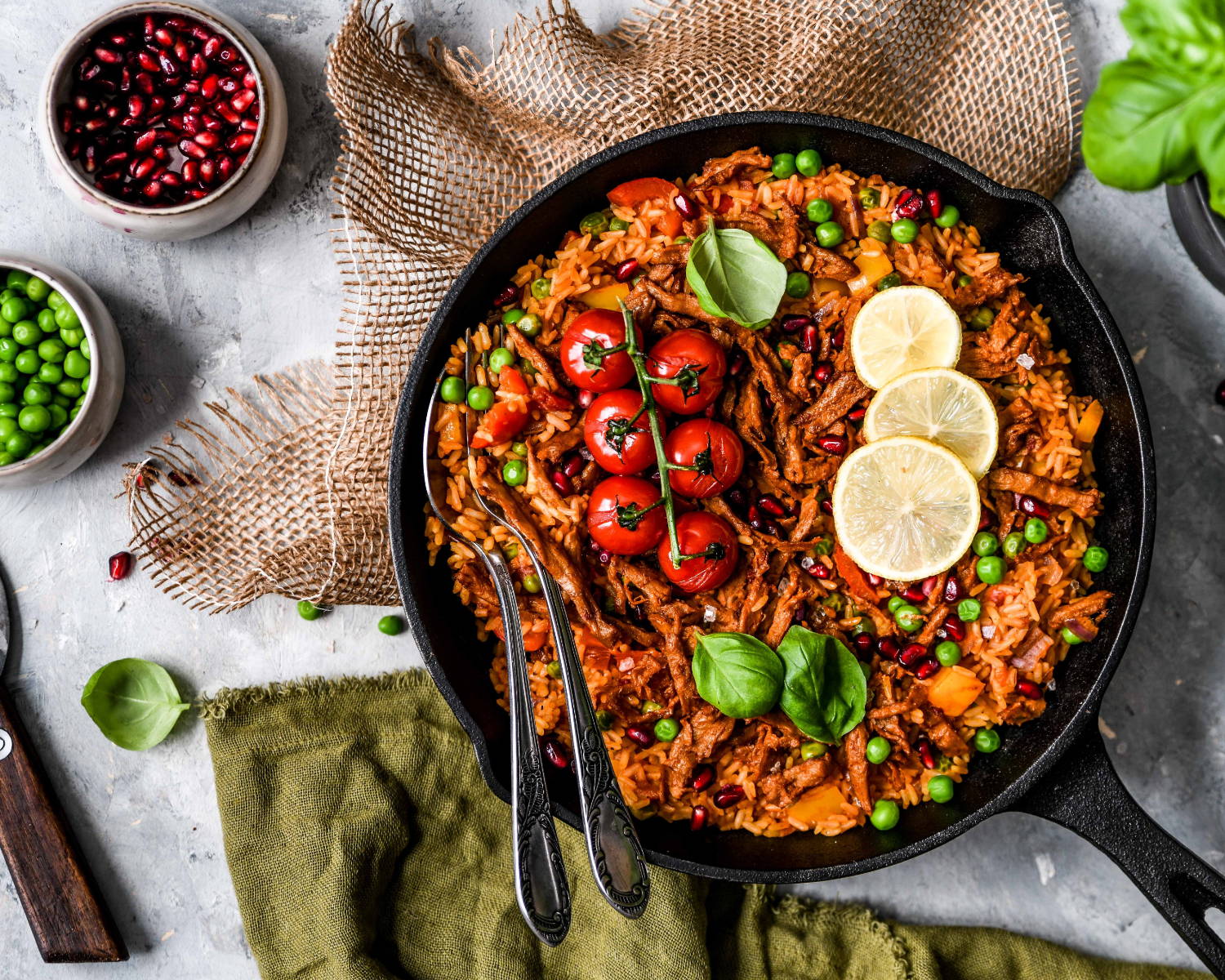 #Beginner
#45 minutes
#1 servings
---
| | | |
| --- | --- | --- |
| | | |
| | | planted.pulled Chimichurri |
| | | |
| | | kidney beans (cooked, tinned) |
| | | |
| | | |
| | | |
| | | |
| | | |
| --- | --- | --- |
| | | |
| | | |
| | | |
| | | Cayenne pepper, coarsley ground |
| | | |
| --- | --- | --- |
| | | |
| | | |
| | | |
| | | |
| | | |
| | | |
| | | |
| | | Salt, pepper, smoked paprika powder, cayenne pepper |
---

Cook the quinoa according to the instructions.  

Meanwhile, heat a frying pan with a little oil and fry the planted.pulled chimichurri on medium heat. Reduce the heat after 5-6 minutes.  
Cut the avocado into strips and halve the cherry tomatoes. Remove the kidney beans and corn from the can and rinse briefly under cold water and drain.  

Arrange all the ingredients for the bowl one after the other and spread the salsa on top.

Garnish with a few onion slices, cherry tomatoes, avocado pieces, fresh parsley and cayenne pepper. Drizzle with lime to taste.
---